Remote Learning for Faculty
Information for Faculty/Staff
Harley School began its transition to remote learning with the March 14, 2020 county-wide school closure announcement by County Executive Adam Bello.
The information below answers many of the questions faculty may have and the plans that we have in place to ensure continuity of learning.  These are not final plans, rather, general information that forms the base of a remote learning plan.
Please check back regularly as the information detailed on this page is subject to change and/or updates.
Questions? Contact your division head or Lars Kuelling, Academic Dean.
Remote learning pairs teaching and learning with digital tools and personal interaction.
Remote learning as Harley defines it has three key objectives:
Content delivery

Interaction with students

Assessment and accountability for students
What Do I Need to Know to Make Remote Learning Work?
Faculty should begin by identifying instructional goals that are achievable in a remote learning situation. Simply put, we should be asking ourselves, "What is essential for students to learn?" Classes will most likely be less lecture-based or teacher-centered, and more project and student presentation oriented. Time with students may include conferencing time/office hours for individual questions. And, assessments may take different forms than papers, quizzes, and tests.
What Do People-to-People Sessions Look Like?
Faculty members will conduct people-to-people online sessions (in groups or with individual students) on a regular basis. These sessions will typically be shorter than normal class lengths and will probably follow a different schedule than usually employed. They involve content delivery (such as a group lecture), guided discussions, or individual help sessions. Such sessions are called synchronous sessions because both parties are virtually present at the same time. When and how these sessions are conducted will depend on the age of the students and will vary by division.
What Remote Learning Activities May I Be Creating?
Depending on the age of the students and teacher comfort level, a large portion of faculty time may be spent in developing learning activities that are asynchronous in nature. Here, students will conduct learning activities on their own time. These activities may include viewing recorded teacher lectures, completing guided readings, watching and responding to online resources, participating in online discussion boards, or practicing an instrument. Additionally, faculty members will have time to curate learning resources for students and evaluate the assessments (projects, quizzes, papers, daily work, etc.) students complete.
At a minimum, remote learning includes a learning hub and people-to-people videoconferencing to achieve the key objectives. Additionally, most teachers make use of online digital learning tools for students to do research, complete projects, practice previously presented material, etc.
Learning Hub

– The Learning Hub is a course management system that can do all the sorts of management things that regularly occur in a classroom: posting of assignments; quizzes, tests and other assessments; calendaring; a gradebook function; and the sharing of resources (PDFs, online texts, internet learning tools, etc.). Harley uses Schoology as its learning hub.

People-to-People

– In Harley's case, we will use a video conferencing platform to allow for in-person interactions. This software allows you to provide live instruction, hold virtual class sessions, and meet individually with students, parents, other faculty, and school administration.

Digital Tools

– Digital tools are online resources that can be used for students to learn asynchronously. Not everyone is going to be comfortable using them at first, so time will be provided to start slowly. They include things such as pre-recorded teacher videos, blog posts, online texts, software for practicing skills, formative assessments. The list is endless, but we will provide a short list of easy-to-use resources teachers could use.
How Will Remote Learning Be Implemented?
In the event of an extended school closure, the school will implement a phased approach to remote learning.
Phase 1: Preparing to Transition to Remote Learning - March 16-20
Days 1-2 "No School" – Treated Like Snow Days
Teachers plan or refine "snow day" activities that can be completed independently and asynchronously during the next three days; teachers provided access to Harley facilities if health department permits
Students complete work previously assigned
Days 3-5 "Holding Activities" – Activities to Keep Students Learning Independently
Students complete asynchronous learning activities (research activity, problem set, readings, creative piece, review sheet, etc.) developed by teachers on days 1-2
Teachers/teaching teams prepare for Phase 2 learning utilizing virtual meeting software
Technical and Instructional Support provided as an "on-ramp"
School leadership (Head and Division Heads) prepares communications for all school constituents and supports faculty with preparations
Phase 2: Transition to Remote Learning - March 23-27
Connecting with students
Daily Rituals – Faculty Check-Ins and Student Check-Ins; TBD during Week 1 by Division Heads and Faculty
Ideas: morning meeting held each day with a 9am video conference (including student participants as able); to include both town hall live streams of division heads and regular classroom, advisory, US morning rituals; other student-student, student-teacher gatherings as appropriate
Connecting the adults in the community
Head of School to parents (live-streamed but captured)
Division Heads to parents (live-streamed but captured) 
HoS to faculty/staff
Smaller Groups
Division Heads with division faculty (divisional meetings and work groups)
Instructional Teams
Technical and Instructional Leaders with faculty/staff
Focus on access to materials and completing meaningful tasks
Nursery and Lower School – onboarding, solving technical issues, parent facilitation/connection; some grades 3-4 online access for synchronous/asynchronous learning; assignments/homework as able; individual video conferences with students
Middle School/Upper School – onboarding, solving technical issues, delivering content or guidance on projects through synchronous group/individual sessions, starting up homework/assignments, etc.
Following a new daily routine
Division Heads are currently working to create reasonable schedules for each division.  Each division plans to start later than normal so that faculty and staff can gather each day before the start of the school day.  These gatherings may be by division, grade-level, department, etc.
The routine for Nursery may look vastly different due to the need for parents/caregivers to guide most learning activities.  Lower School teachers should expect a shortened school day in terms of total instructional time. Middle School and Upper School classes would probably have about 50% less meeting time over the course of a week, with faculty holding help sessions/office hours to meet individually with students.
Phase 3: "Regular School" via Remote Learning - Begins March 30
Introduce structures for feedback, formal and informal assessment, and calendars and timelines
Phase 4: Return to School - TBD
The return to school will depend on health department clearance. We will work to develop a plan on this while remote learning occurs.
Will the School Be Open for Faculty?
We would attempt to open the school for faculty access, but this would depend on health department mandates.  Schools that have been forced to close have typically had a short time for faculty and students to come to school to pick up teaching and learning materials.
How Can I Be Prepared for Remote Learning from Home?
Test your at-home computer, internet, audio/video to make sure everything is in good working order.
Faculty should consider taking or having at home a computer/tablet with video and audio capability and internet access, textbooks or other materials needed for lesson prep, and a general list of resources they might need in case of a school closure. 
Faculty should have a general plan – a bulleted list of general topics and activities would be good – of the lessons and learning activities they might use for a time horizon of two weeks from the current day. You may want to put files on a Google Drive or take files home on a thumb drive.
Can I Expect to Cover as Much Material as Normal?
Teachers should not expect to cover the same amount of material as they might typically. When preparing lessons and assessments, they should consider the essential skills and content that they want students to master. Providing too much work for students to complete independently and without adequate teacher/parent guidance can lead to difficulties all around.
What Will the School Day Look Like?
The school day will be similar to our normal school day, with designated times for classes, specials activities, breaks, and recess/lunch. It will, however, be shorter than normal, and classes may be shorter in duration and meet less frequently than typical. This is because students will be engaged in more independent learning.
There will be regularly scheduled class times for teachers to present new material, check for student understanding, and guide student practice. In Nursery and the earliest grades at the Lower School, teachers should expect to provide learning activities that parents can help guide. At all levels, teachers will also have individual check-ins with students, what some people have referred to as "office hours" or help sessions.
Professional Development and Instructional Support
I Have Never Used Schoology. What Is Being Done to Help Me?
We are working to make sure all faculty have Schoology accounts. Once they receive their account information (or if they already have it), faculty should log-in to their Schoology accounts.  We will provide access to online materials as well as in-person help sessions to orient faculty members to Schoology.
Will Professional Development and Instructional Support Be Provided?
Faculty should attend the remote learning professional development sessions as they are offered. The sessions will be designed to meet the different levels of faculty familiarity with and readiness for providing remote learning. Planning is underway for professional development sessions and instructional support for Schoology, videoconferencing, and digital tools. We are also working to develop ongoing remote technology and instructional support.
Who Can I Contact for Technological Help or Instructional Support?
Faculty and staff will most likely encounter some difficulties as they look to build their remote learning capacities. For this reason, we are creating an instructional support team consisting of faculty and tech staff.  We will post the support team and how to access them on this page as soon as we have it created.
How can I get help with online resources?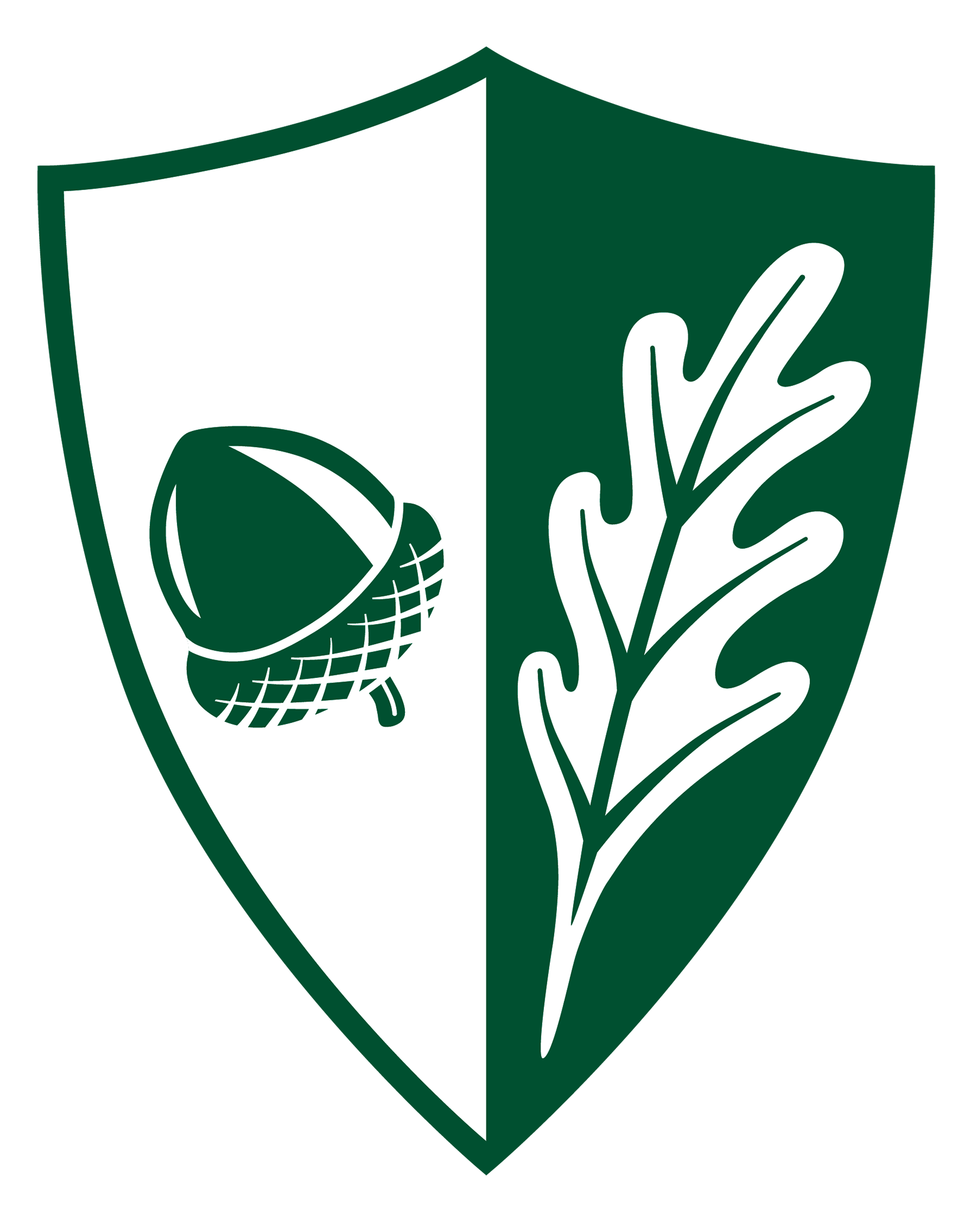 Lower School social media:
Harley School social media: